You can try to click on individual markers below, they have individual call to action which can be set via the administrator's panel.
Armenia

Pop up information window to showcase video.

Store Locator

Link to Store Locator (Super Store Finder is sold separately)

Mongolia

Link to a new window of Wiki site showing more information.
You can use FontAwesome which has a list of icons cheatsheet. Choose an icon and copy / paste it into Location Title and check the Hide title checkbox in the map creation page.
* Latest updates: You can't select font-awesome icon from browser, you have to use this link and enter your font icon code on the left and copy the icon from the right side as circled below and paste it at the Location Title Text field.

Important: Make sure to choose Display Style as Text Label and Hide Marker checked as highlighted in RED SQUARE below.

Click Add Location button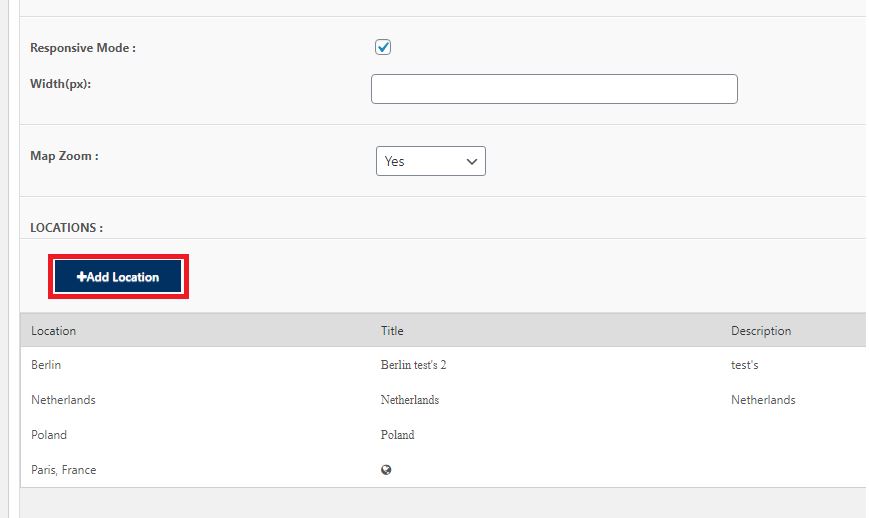 Paste it inside Title field for your location, it should look like as per highlighted in screenshot below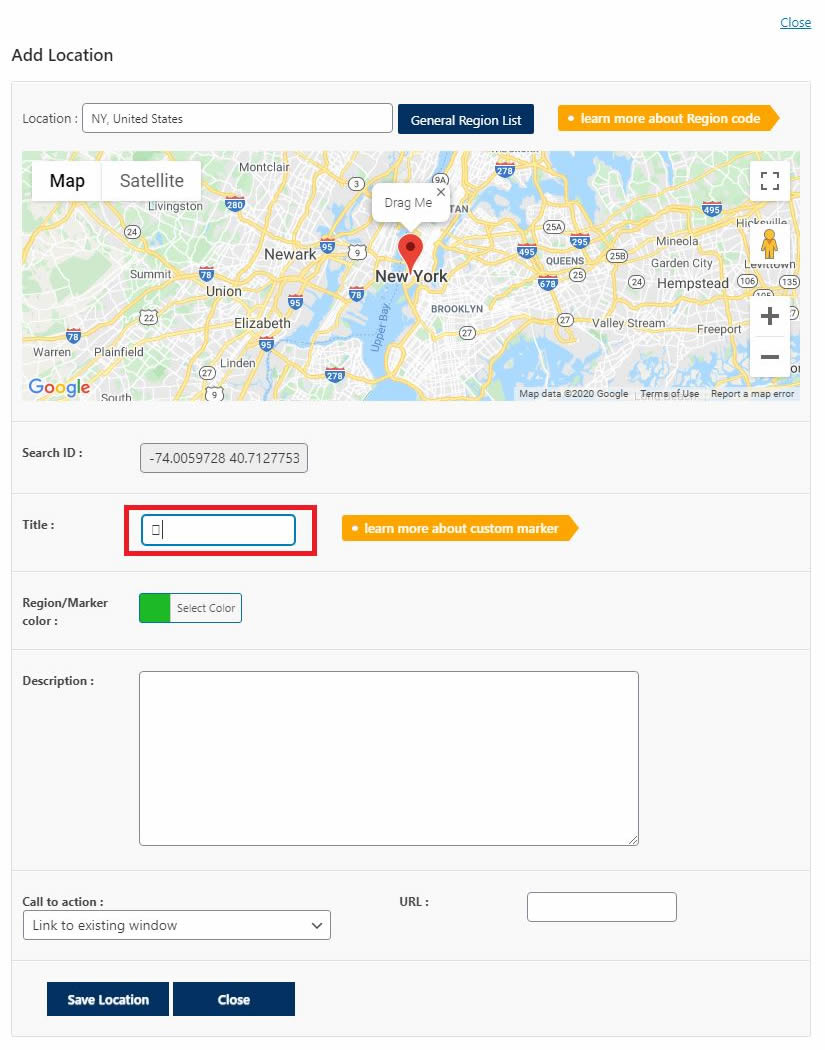 More Custom Markers Examples