Super Interactive Maps
Super Interactive Maps
Super Interactive Maps is a fully-featured WordPress Plugin integrated with Google Geochart that allows you to create maps of country, continent and regions as well as add interactivity such as map markers, interactive pop up (video/text/images), colored regions/markers and many other cool features. GET PLUGIN FOR ONLY $23
Great plug-in, works perfectly, also excellent and speedy customer support.
HBHQ
The team is very helpful. They fixed a problem that I had very quickly.
baconstudio
Easily create SVG and vector maps on your WordPress site
Fully responsive and works on all mobile devices (cross device and browser compatible)
Vector Maps of World Map, Continent or Subcontinent including Africa, Europe, Asia, Oceania, Africa, South America, and Americas.
Vector Maps of India, China, Turkey, Romania, Japan, Spain, Italy, France, Canada, Germany, UAE, Syria, Iceland, Poland, Malaysia, Australia, Mexico, Brazil, Indonesia, Nepal, UK, US, Russia and all countries included.
Vector Maps of all countries divided by regions.
Autocomplete Search to easily add locations
Pin point to the exact location using the drag and drop marker feature (Admin integrated with Google Maps API)
Customizable map designs, styles and colors
Choose your display styles (Regions, Markers or Text Labels)
Interactive responsive popup to showcase rich content such as text, images and videos
Add interactive tooltip to maps
Zoom and Pan your map display
Display custom map markers on your map
Post shortcodes anywhere on your website including posts, pages and sidebar widgets.
Map Features
Try to click different cities to view different interactivity such as Pop-up images and videos, Link to a different URL and many more.
Fully Responsive
The maps are mobile-friendly and will work across all devices and platform.
Customizable Maps
You can customize the map colors, individual marker and region colors, adjust marker sizes and use custom markers using font-awesome.
Moscow

Pop up information window showcasing video and photos.

Paris

Pop up information window showcasing a YouTube video.

London

If marker are close to each other, the zoom feature to allow ease of selection.

Sydney

Link to an existing window with video and destination details.
Custom Markers
You can use custom markers to highlight locations of interest.
LEARN MORE
Zoom and Crop
You can create custom zoomed and cropped areas of your map.
LEARN MORE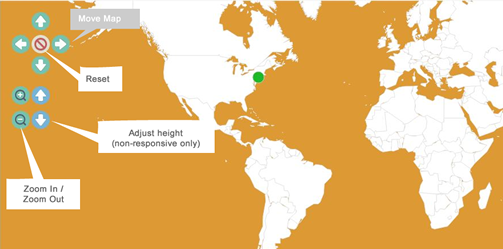 Map Examples
Here's a list of some map examples around the world, if you wish to view certain maps that we might miss, you can let us know by contacting us here.
Check Out Other Items
Super Store Finder for WordPress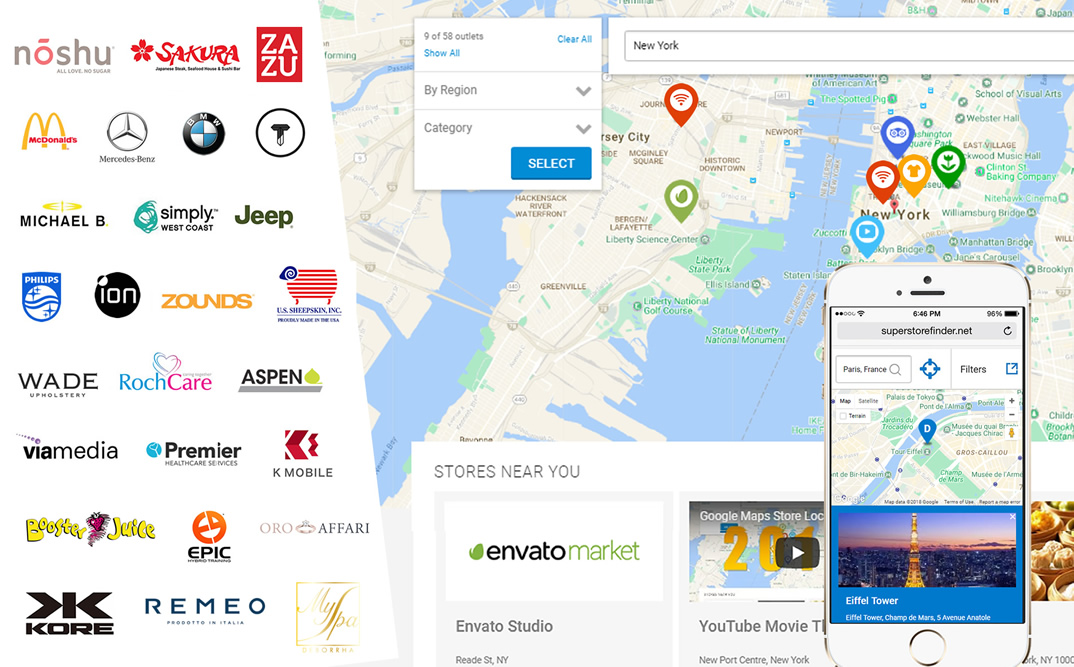 Super Store Finder for WordPress is a fully-featured WordPress Plugin integrated with Google Maps API v3 that allows customers to locate your stores easily. Tailor-made with intuitive responsive design for smartphones, tablets and touch screen devices. It has powerful administrator that allows you to manage stores, categories, regions and customize styles / map settings.
VIEW ITEM
Super Logos Showcase for WordPress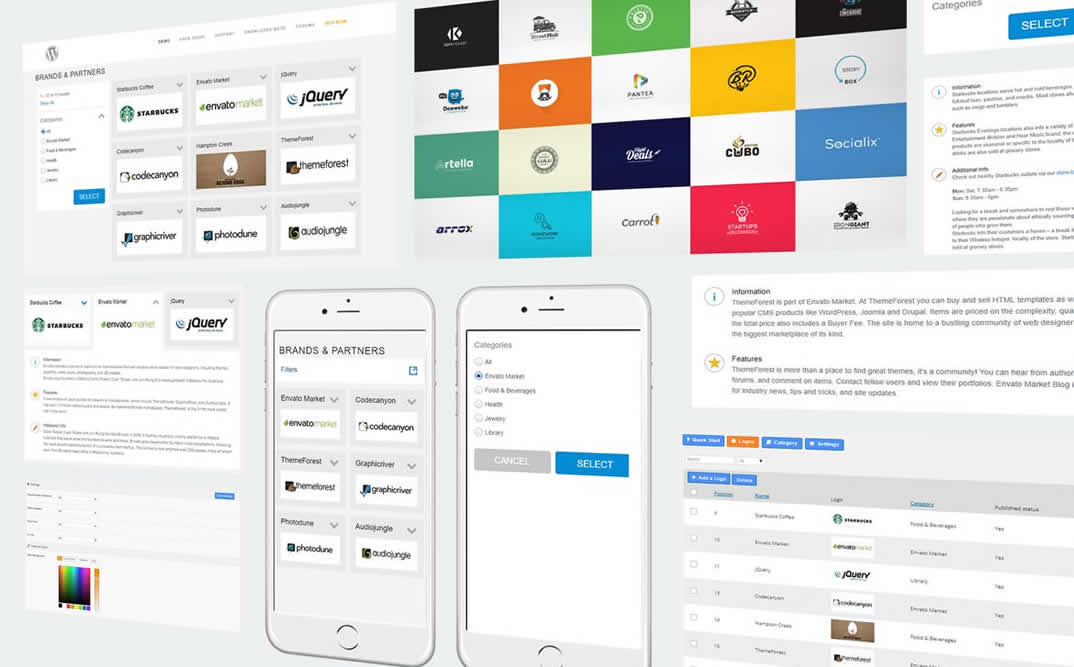 Super Logos Showcase is a plugin to showcase logos and brands on your websites. The plugin is tailor made to be fully responsive, compatible across all devices and works on all WordPress themes. The plugin features animated content display within a single page and collapsible panel which is mobile friendly to showcase available categories.
VIEW ITEM