You can follow the steps below to disable out of stock products in the disable variation in Super Product Variation Swatches for WooCommerce.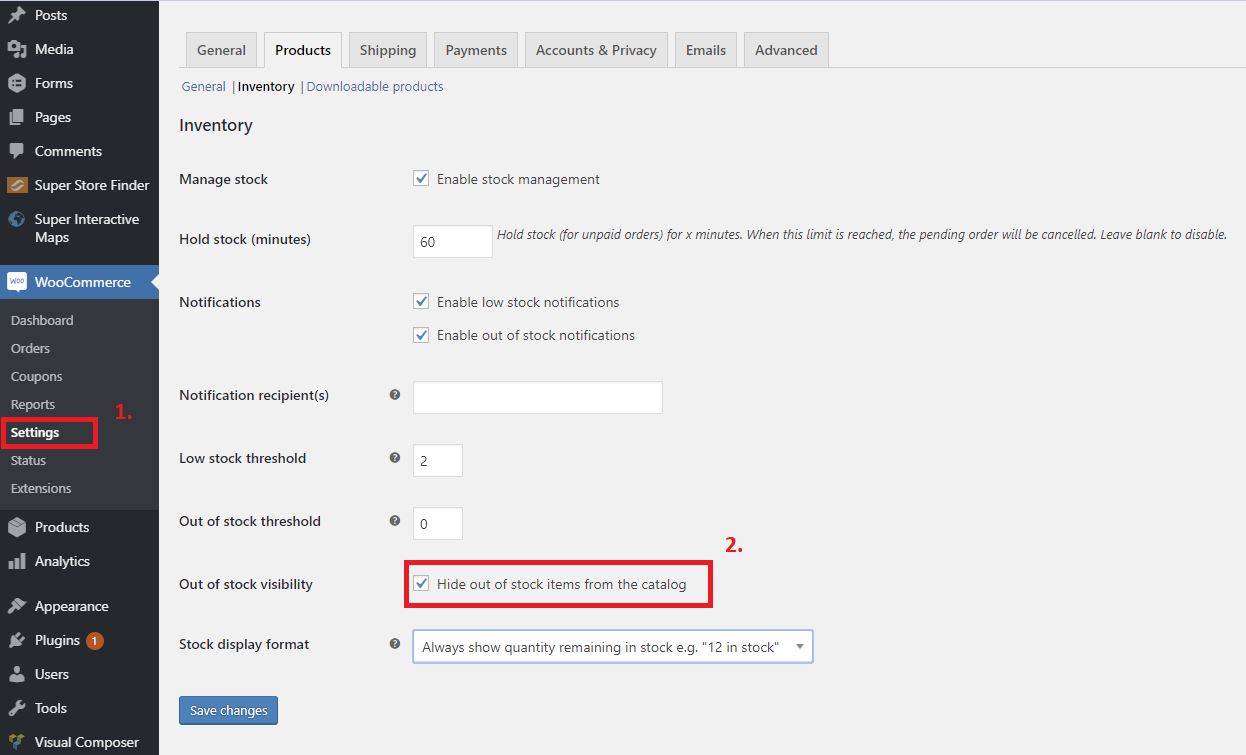 1. Go to WooCommerce > Settings > Products > Inventory
2. Check the Hide out of stock items from the catalog
3. Save changes
Your out of stock items will be disabled at your online store
* You can also set out of stock threshold above the Out of stock visibility option.
Users who have LIKED this post: